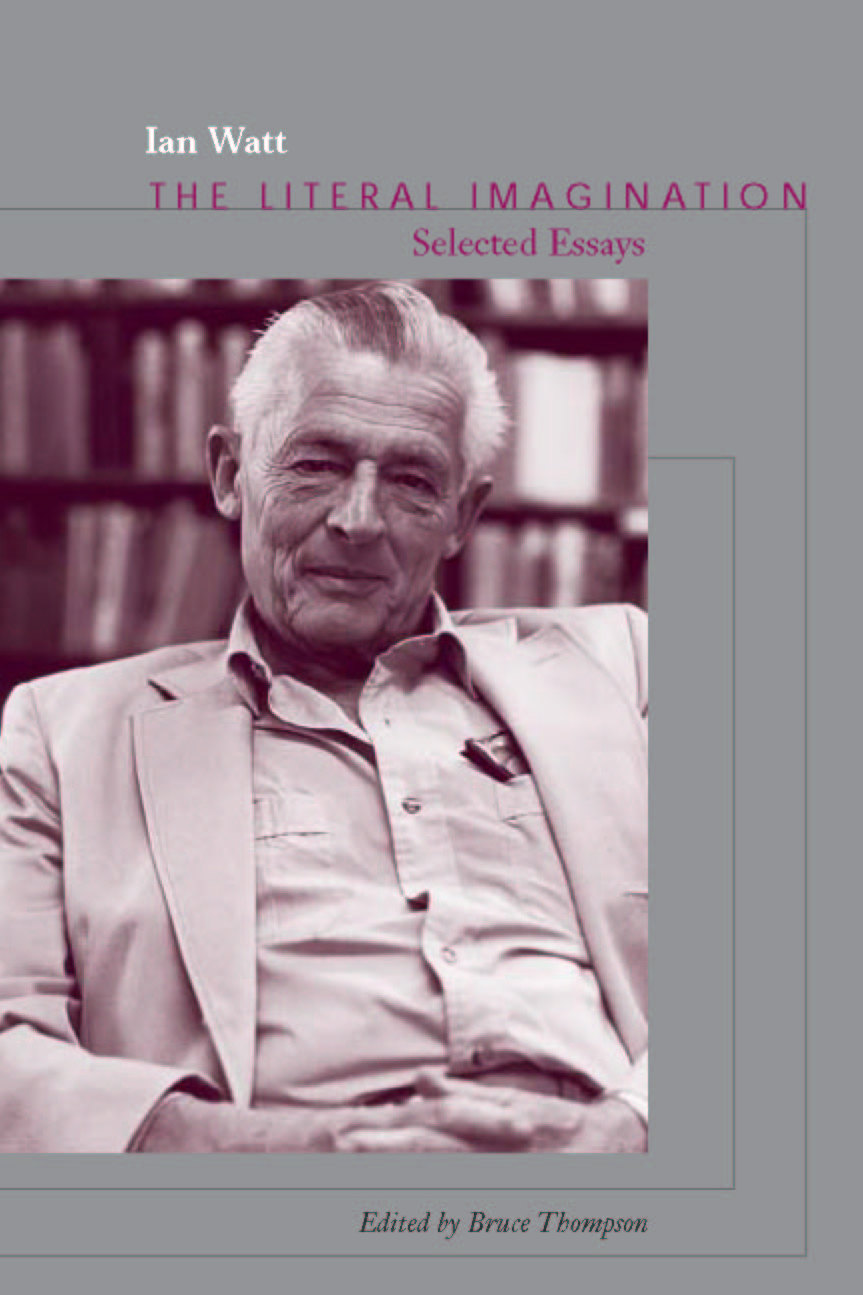 The Literal Imagination: Selected Essays
Ian Watt
Edited by Bruce Thompson
"Literary criticism, for him, was not a means of staking out a turf or demonstrating one's radical bona fides; it was a jargon-free conversation among equals whose shared love of literature could be taken for granted."
—Frederick Crews, University of California, Berkeley
This volume brings together previously uncollected essays by Ian Watt, one of the major literary critics of the later twentieth century, famed equally for his distinguished work on Joseph Conrad as for his pioneering investigation into the genesis of English prose fiction. In addition to the author's reassessment of The Rise of the Novel—a work that remains definitive over forty years after its initial publication—the essays in The Literal Imagination include studies of Augustan literature, Gothic and comic fiction, the prose style of Henry James, and the humanistic imagination of George Orwell. A final essay contains Watt's reflections on his experience as a prisoner of the Japanese during the Second World War. In some cases deriving from lectures or talks, these essays make marvelous reading, resplendent with Ian Watt's brilliance and wit.
Ian Watt was Professor of English at Stanford University and Founding Director of the Stanford Humanities Center.
Bruce Thompson teaches at the University of California, Santa Cruz.
Published in association with the Stanford Humanities Center
328 pages. Cloth and paperback. 2002.
Cloth ISBN 0-930664-24-8
Paperback ISBN 0-930664-25-6