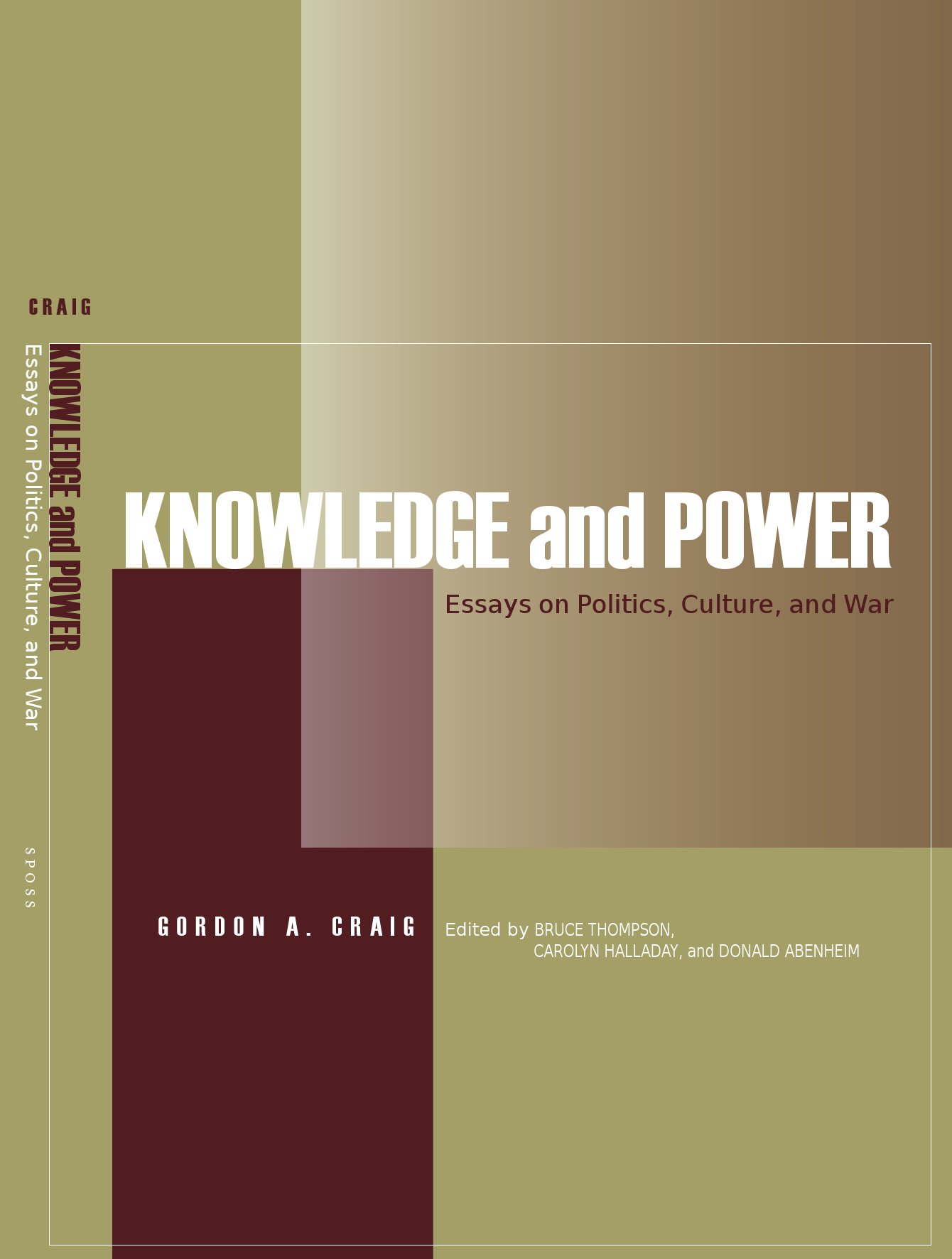 Knowledge and Power: Essays on Politics, Culture, and War
Gordon A. Craig
Edited by Bruce Thompson, Carolyn Halladay, and Donald Abenheim
"Gordon Craig was one of the master scholars and teachers of his generation. Nowhere was that mastery more apparent than in the shorter forms of the historian's craft: the lecture, the essay, and the book review. The works collected here, from the last two decades of his distinguished career, will bring the man to life for those not fortunate enough to have been his students and colleagues. This volume is also a welcome reminder that there is nothing to prevent ideas of great intricacy and seriousness from being presented in language that is at once smooth, forceful, and concise."
—Daniel Moran, Department of National Security Affairs, Naval Postgraduate School
This volume gathers previously uncollected articles by Gordon A. Craig, from the last quarter of a career that spanned six decades. Placing politics in the perspective of culture, and culture in the perspective of politics, these essays examine the persistent tension between liberalism and militarism in German history, and include the author's reflections on political leadership, intellectual creativity, and military catastrophe.
For more than half a century, Gordon A. Craig (1913–2005) was one of America's foremost historians of Germany and Europe. He was the J. E. Wallace Sterling Professor in the Humanities at Stanford University and (in 1982) the president of the American Historical Association. He was a member of the German Federal Republic's Orden Pour le Mérite für Wissenschaften und Künste, and (in 1999) the winner of the first Benjamin Franklin–Wilhelm von Humboldt Prize of the German-American Academic Council.
Bruce Thompson teaches at the University of California at Santa Cruz. Carolyn Halladay and Donald Abenheim both teach at the U.S. Naval Postgraduate School in Monterey, California.
400 pages. Paperback only. 2013.
ISBN-13: 978-0-930664-30-5